Crazy Lace Agate and Garnet Necklace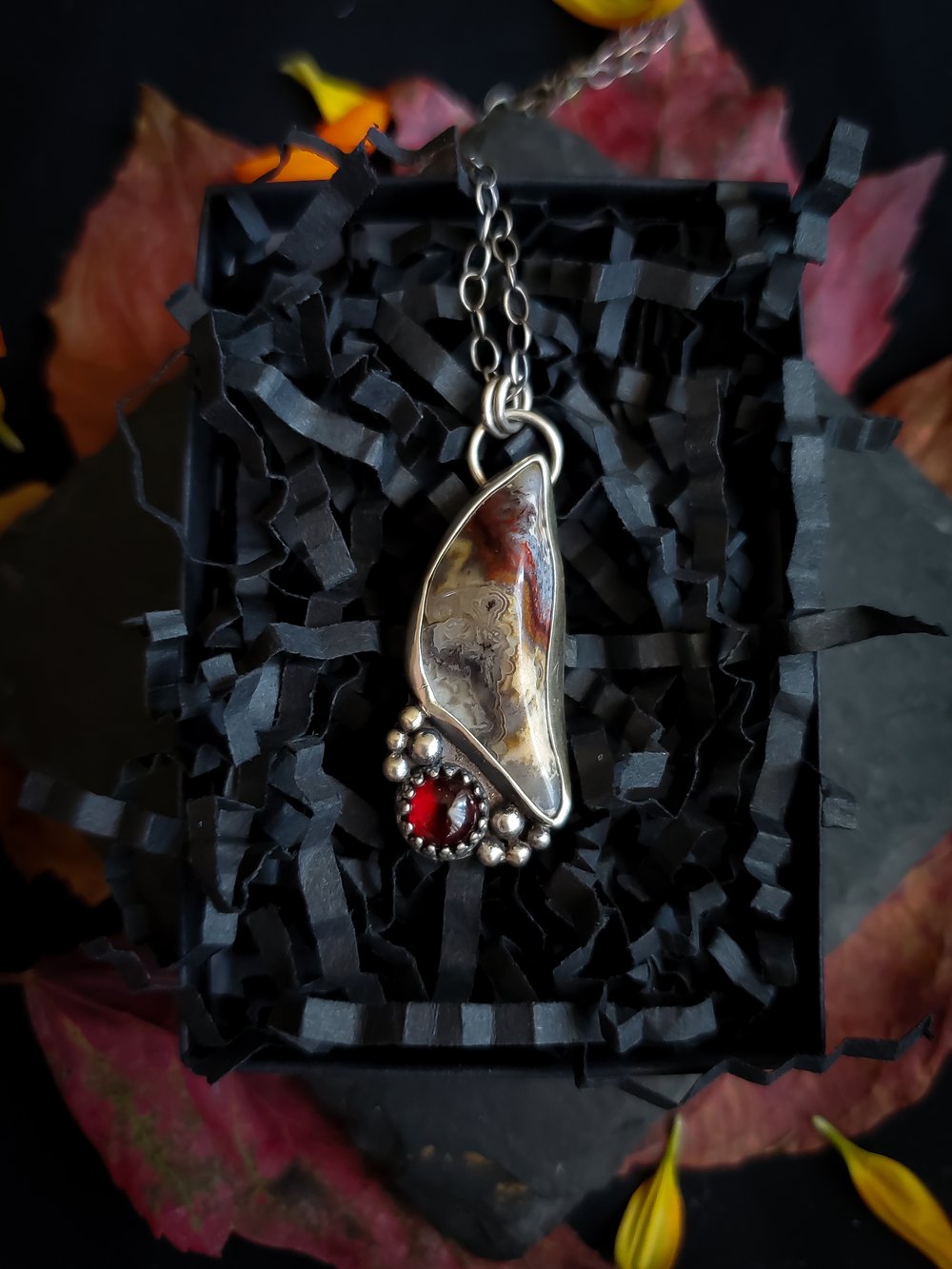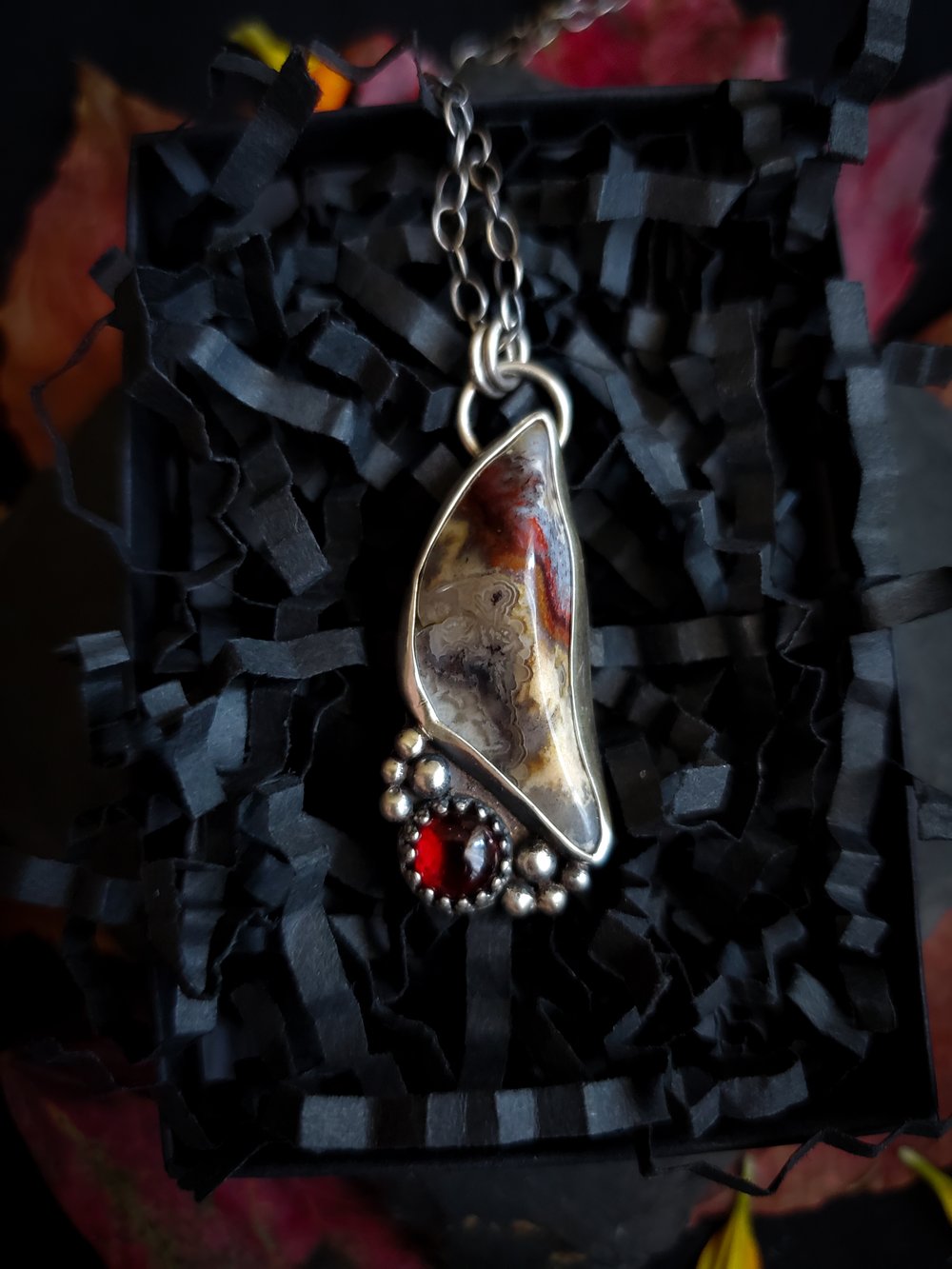 This funky necklace features a unique crazy lace agate stone accompanied by a lil garnet. Encased in .925 with hand forged sterling silver accents, the pendant sits on a 16in chain.
All jewelry is packaged in a gift box and/or muslin baggie. Slight variations may occur due to the handmade nature of the product.
All jewelry is made in my home studio in Philadelphia and all materials are ethically sourced. Ready to ship items will go out as soon as I arrive home from a work trip on 10/19, first class USPS. MTO (made to order) items run on a 10 day period for production prior to shipment.
All domestic orders will receive an email with a tracking number.